BONUS:
IF YOU ENROLL BEFORE AUGUST 31ST.
GET A 30 MINUTE CALL (1-ON-1) WITH ME.
LEARN THE FASTEST WAY
AND WHO YOU NEED TO BECOME
TO BE A HIGH-PAID NETWORK,
CLOUD, OR CYBER SECURITY ENGINEER
IN RECORD TIME!
I'm going to give you a detailed plan of action I developed on exactly how to either START or UPGRADE
your IT Career... but also on how to approach, who you need to become, what to do, how to do it, and
the high-paid skills you need to learn to get all the way to a high paying IT job.
A STEP-BY-STEP ROADMAP TO A SIX-FIGURE JOB
BONUS: IF YOU ENROLL BEFORE AUGUST 31ST, YOU GET A 30 MINUTE CALL (1-ON-1) WITH ME.
START OR UPGRADE YOUR IT CAREER 
BY ARCHITECTING YOUR WAY TO THE TOP!
(do not leave your IT Career efforts up to chance by approaching your IT Career like everyone else does)
Let me put it very simple...
Earning a SIX-FIGURE INCOME in IT, shouldn't be hard for you or anyone else to accomplish.
Even though... it is for most people.
And do you even know why?
Because the majority NEVER QUESTION what's been taught out there. Neither the advice and guidance they've been given from society and the IT Community to either start or upgrade their IT Career.
Very few take the time to stop, step back, observe, and realize that the game has changed, and many of the "HOW TO" ways and rules are broken, and the old ways to be successful in IT are not functional in the fast moving and competitive world that we live in today.
Then, how can you explain why there are currently hundreds of new people unable to get their first IT job, even though many have a Degree, IT Certifications, and some experience, and end up doing exactly what society and the IT Community advise them to do.
And, let's NOT FORGET about the thounsands of individuals that have been working in IT for so many years, and again, end up doing what society advises them to do. Yet still have a low paying job in IT, even when many of them have been trying to upgrade their salary and current IT position.
You see my point now?
It's time to challenge and question what you have been told and the beliefs you've adapted from society and the IT Community about either getting your first job in IT, or upgrading your current IT position to a better one.
There are currently hundreds of people either starting or wanting to upgrade their IT Career daily, and most likely, they're doing exactly what you been told to do and what you're poblably doing right now to either start or even upgrade your IT Career.
So, the obvious question here...
...how are you going to stand out and completely differenciate yourself from everyone else once you go through the job interview process to get the IT job you want... if you end up doing exactly what everyone else is doing?
HOW?
(the reason why it's a must for you to differenciate)
As you know, we are living in unprecedented times right now.
There are millions of people that have lost their jobs, many others afraid of what the future holds for them, and as if that's not enough, there's a good chance a global recession will follow.
What all this means...
It will be a lot harder for individuals to get their first IT job, or for many currently working in IT, to upgrade their current position to a higher paying one, as many business will be tightening their spending budget which means fewer job openings. Let's NOT FORGET what I just said about how competitive it's getting in the IT Market as a lot more people are getting started.
So, the question is:
TO PREPARE YOURSELF TO EITHER...
Get your first job in IT in the next 4 to 6 months, and be able to differentiate yourself from everyone else, in order for you to get it, and on top of that, for the job NOT to be an entry level position?
Or
If you currently have a job in IT, and you decided "enough, I need to upgrade to a higher paying job", what have you done to differenciate yourself, and to stand out in order to get it?
I'm telling you, there is a "NEW MODERN WAY" on how to do it, and this new way to differenciate yourself, and get the IT job that you want has nothing to do with having a Degree, a ton of IT Certifications, Technical Diploma, and having years of experience.
I did it, many students have done it, and so can you. IT'S YOUR TURN!
YOU'RE CAPABLE OF THE EXTRAORDINARY, BUT THAT'S NOT GOING TO HAPPEN BY ACCIDENT.
"$120,000 BLUEPRINT MASTERCLASS"
you'll learn and have full access to:
Finally a structure process to STOP going through your IT Career and Personal Life in AUTO-PILOT, and without having the RIGHT thinking, approach, and mindset.
You'll learn exactly how to bridge the gap between where you are right now to the destination you want to get to, and finally know NOT ONLY what to do, how to do it, but DO IT!
You'll learn how to finally destroy the destructive limiting beliefs, stories, that are currently holding you back and learn how to start the process to become your desire-self, the one that will give you the income, life, results you want.
Regarless of your background and current situation, you'll get a very detail step-by-step roadmap to know exactly what to do, to either get yout first job in IT or to upgrade your current IT position in just 4 months.
You'll learn exactly the process that I will go through and highly execute if I had to start my career all over again today, that will guarantee me a $120,000 job, in less than 2 years.
You'll learn my "10-Week detail plan and process to the next high paying job" - how to prepare and exactly what to do and the 7-steps you must follow to start the job hunting process, and get the job you want in just 10 weeks.
The key to get notice, to stand out, and for YOU to get a High-Paying job in the IT fast, comes down to learning HIGH PAID SKILLS that make you unique, more valuable and completely different from the rest.
You'll learn when and WHY to get a contract position compare to a full-time position in IT to accelerate your way to a $120,000 IT job.
You'll learn what are the SIX high paid skills you need to learn and eventually master that dramatically change my life.
I'll show you and walk you through my high performance weekly worksheet to get shit done and get feedback of your own progress.
See what students HAVE TO SAY learning from NEA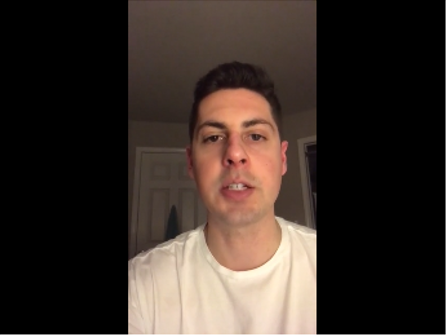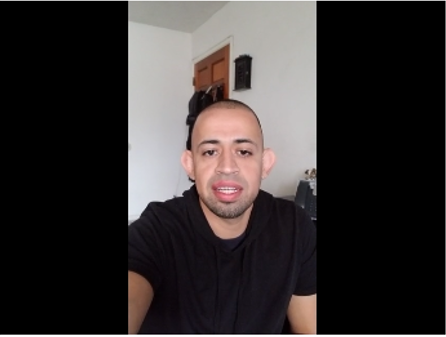 STAND OUT, AND KNOW EXACTLY WHAT YOU
NEED TO DO, AND HOW TO DO IT, TO FINALLY GET A HIGH-PAYING IT JOB IN 2022
You're protected by NEA unconditional 30-Day Guarantee
I believe you should have a peace of mind with your education – so I'm giving you up to 30 risk-free days to go through "The $120,000 Blueprint Masterclass" and see how it works for you.
If for whatever reason you don't get 10X the value that you pay for this course, simply email [email protected] to get an instant refund. It's that easy.